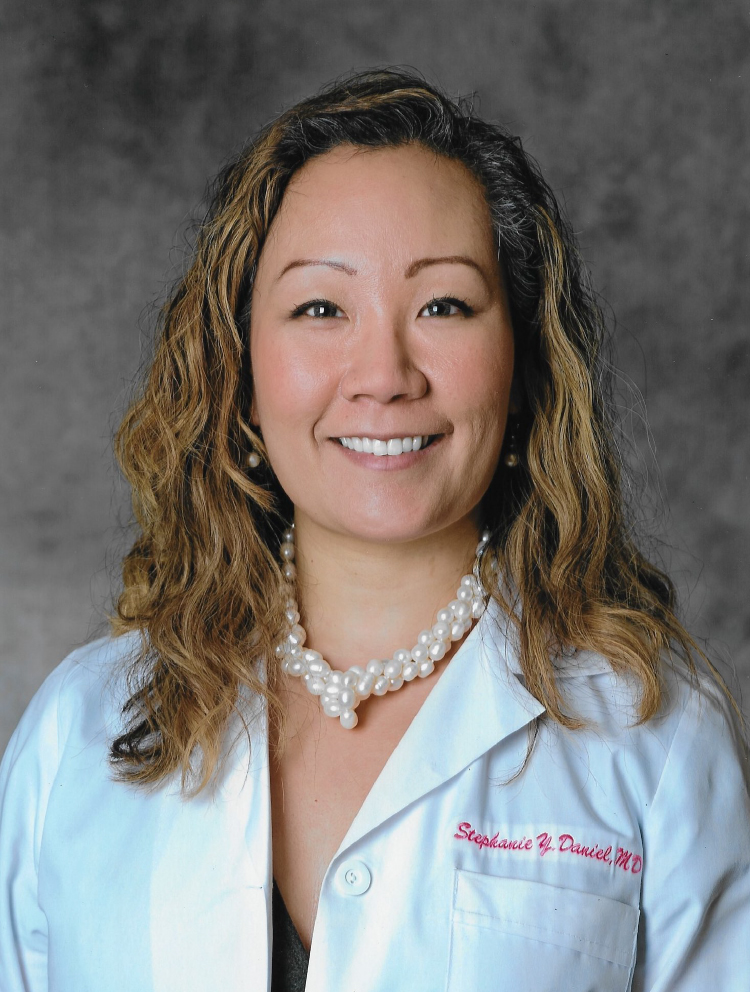 Dr. Stephanie Daniel is the founder of Clear Dermatology and a Board Certified Dermatologist and Dermatologic Surgeon with extensive experience in medical and cosmetic dermatology.  She received her undergraduate degree from Amherst College with a BA in English.  She received her medical degree from Thomas Jefferson Medical College (now known as Sidney Kimmel Medical College) and graduated in the top of her class with acceptance to two honors societies, the national Alpha Omega Alpha and local Hobart Amory medical societies.  She did her internship in Internal Medicine at Christiana Care Hospital in Newark, DE and her dermatology residency at Geisinger Medical Hospital in Danville, PA.  She also completed a fellowship in dermatopathology at the University of Virginia and is also a Board Certified Dermatopathologist.  She was also an associate professor of dermatology at the University of Virginia and continues to teach cosmetic dermatology in their dermatology department.
She is a member of:
The American Academy of Dermatology
The American Academy of Dermatologic Surgery
The American Society of Dermatopathology
The Women's Dermatology Society
The Washington DC Dermatological Society
Virginia Medical Society
Dr. Daniel works with the American Academy of Dermatology and the Women's Dermatology Society to promote sun protection and skin cancer awareness through skin cancer screenings.  She is curious and passionate about all aspects of dermatology including skin cancer prevention and diagnosis.  She continues to enjoy the challenges of complex skin disease, hair loss and nail issues as well as the more "everyday" aspects of skin cancer screening, acne, and eczema.  She loves seeing and getting to know patients of all ages, including children and all ages of adults.
She currently lives in McLean, VA with her husband, her three beautiful children, and her black lab.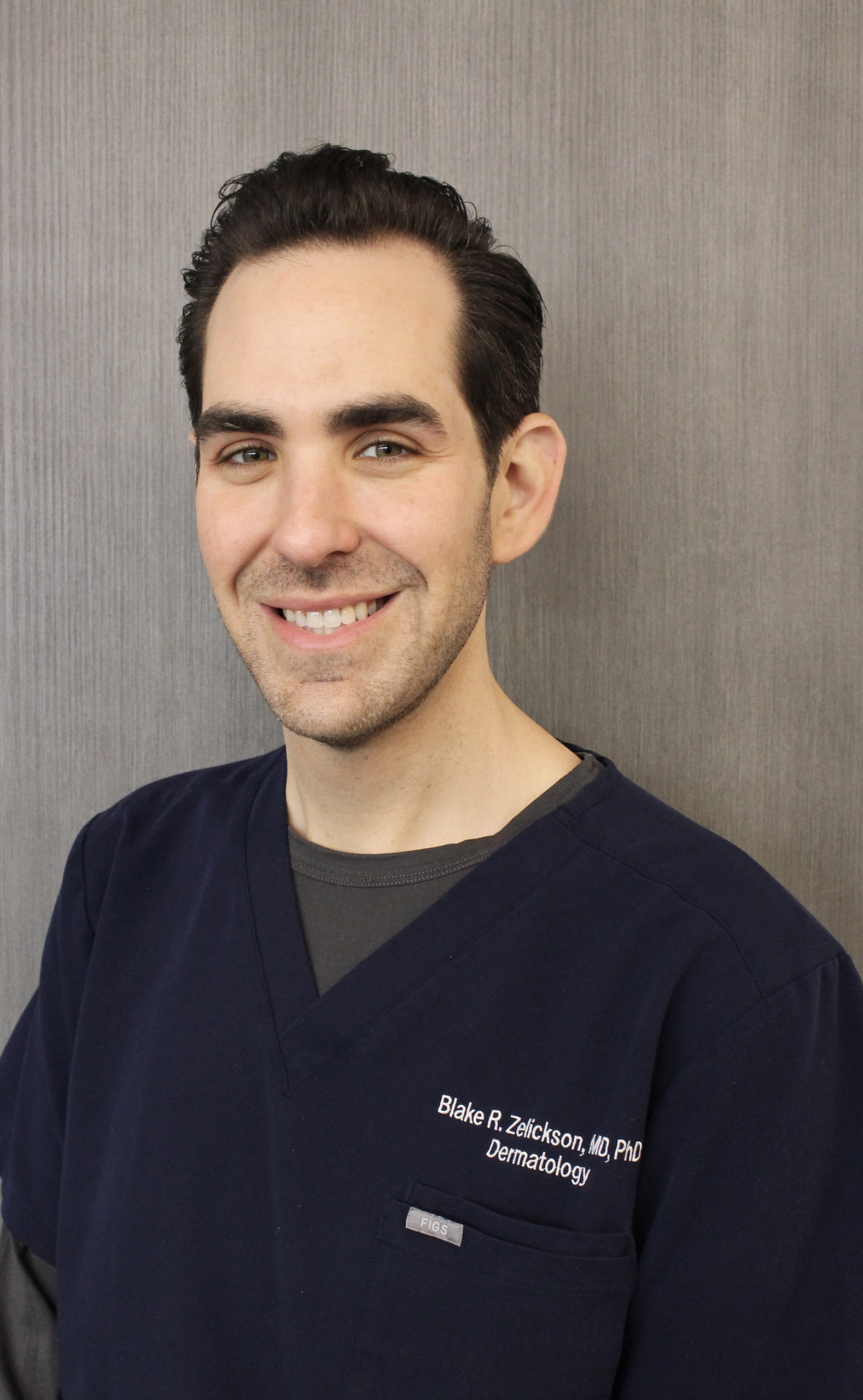 Dr. Blake Zelickson is a Board Certified Dermatologist and was born and raised in Huntsville, Alabama.  He received his undergraduate degree from the University of Alabama in Birmingham, where he also obtained his PhD in Molecular and Cellular Pathology.  Dr. Zelickson received his Medical Degree from NYU Sackler School of Medicine at Tel Aviv University in Tel Aviv, Israel.".  He completed his medical internship at Maimonides Medical Center in Brooklyn, New York.  Prior to starting residency, he moved to Houston, Texas where he completed a research fellowship with Dr. Leonard Goldberg, focused on Dermatologic Surgery. Dr. Zelickson completed his Dermatology residency at University of Tennessee Health Science Center in Memphis, Tennessee, where he was a chief resident.  He is a member of the American Academy of Dermatology, American Society for Dermatologic Surgery, and American Society for Laser Medicine and Surgery.
Dr. Zelickson is a Dermatologist and Dermatologic Surgeon who has a passion for medical, surgical, and cosmetic dermatology. He treats people of all ages, ethnicities, genders, and backgrounds.  Dr. Zelickson currently lives in Reston, Virginia.  He loves to travel, and enjoys spending time with friends, family, and his two dogs.