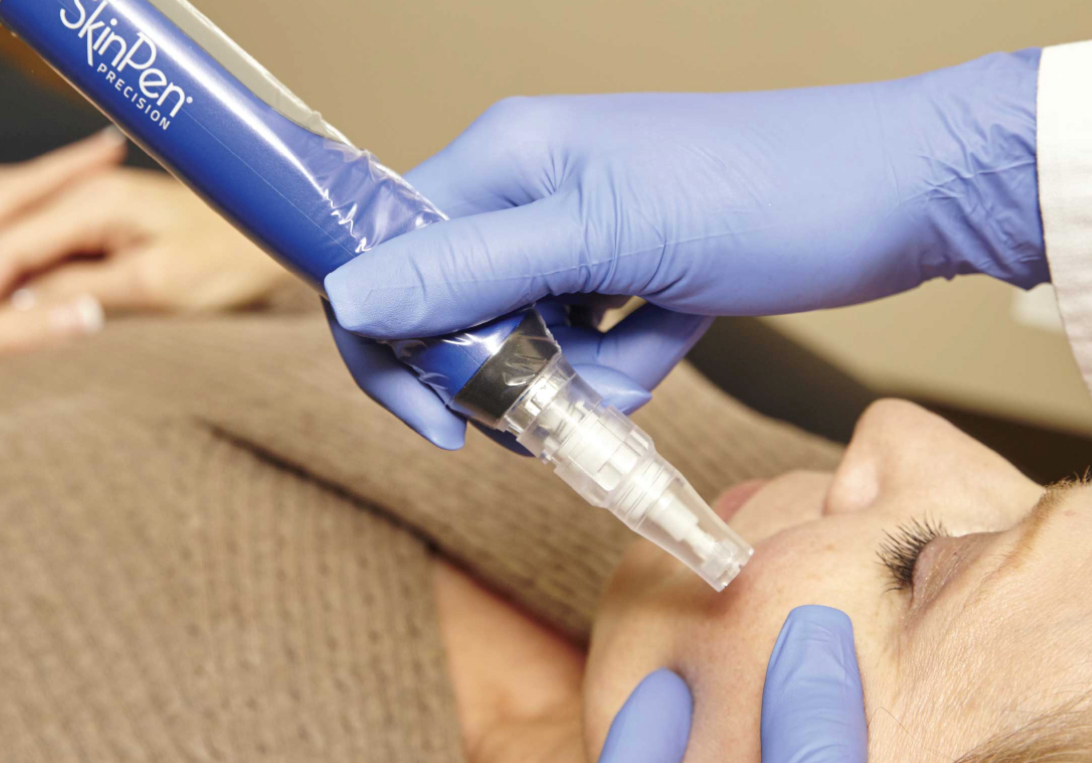 What is microneedling?
Microneedling is a skin treatment that uses small, sterilie needles to damage the skin in a controlled manner. The resulting microtrauma prompts the deeper layers of your skin to rebuild collagen in the process of healing. This results in healthier, more even appearing skin. Microneedling may be combined with other skin treatments such as PRP (can hyperlink).
Why choose microneedling?
This amazing treatment is able to address multiple skin concerns including acne scarring, fine lines and wrinkles, and other atrophic scarring, and there is even some evidence it may be helpful for uneven skin tone and hair loss. It is safe in all skin types and results in only a couple days of downtime for remarkable results.
What does microneedling feel like?
Patients are numbed with topical anesthetics prior to treatment. Very sensitive patients will also receive facial nerve blocks. Most patients find the treatment tolerable. The skin will feel like a bad sunburn post procedure and ice and cold compresses are encouraged.
When will I see results from microneedling?
Microneedling works as fast as your skin can heal, which is relatively quick. Most patients experience improvement within two weeks of a treatment, alongside continuous improvement as their skin works to regenerate and rejuvenate tissue. Multiple treatment sessions are usually necessary. Deeper scars may be addressed with adjunct treatments like scar subscision.
Am I a good candidate for microneedling?
Ideal candidates are healthy adults with realistic expectations. Microneedling should not be performed over actively inflamed skin lesions. Microneedling can be done on any skin type. Please schedule a consultation to see if this is the right treatment for you.
Where is the best place to get microneedling in Ashburn?
Microneedling is a quick, easy, and relatively affordable treatment with lasting results. Curious to see if it is right for you? Book a consultation with one of our expert board certified dermatologists at Clear Dermatology. Contact us at 703-996-4000.