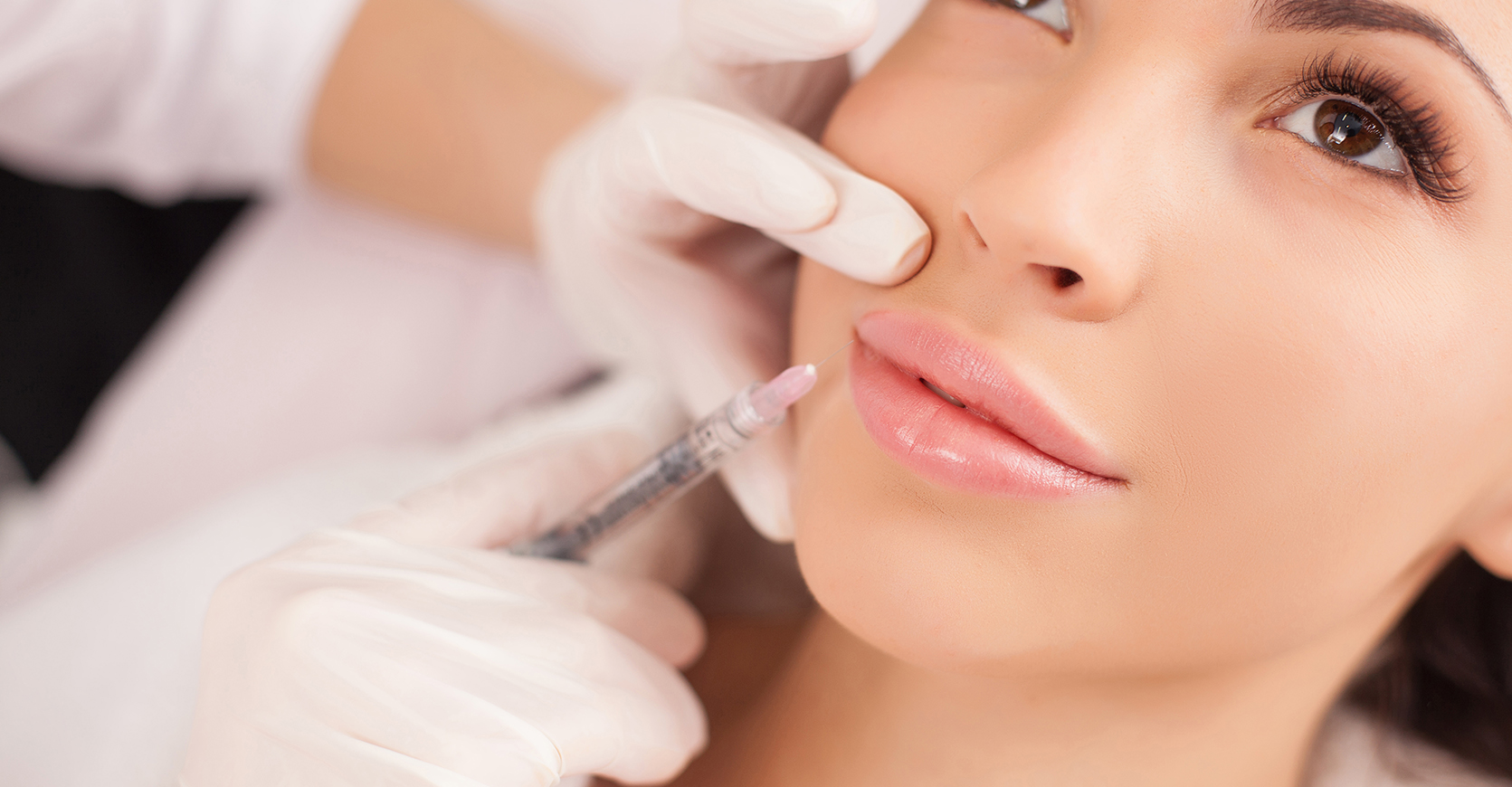 What are dermal fillers?
Dermal fillers are cosmetic injectables consisting of a gel-like substance used to augment and volumize areas as an anti-aging treatment.  They can smooth lines and wrinkles as well as restore facial volume.  Fillers come in different materials, the most common of which is hyaluronic acid.  Calcium hydroxyapaptite, poly-L-lactic acid, polymethylmethacrylate are also used.  More permanent filling can be done with autologous fat injections.  There are multiple brands and multiple formulations that can be used, depending on the changes desired, location of where the filler will be placed, and of course preference of the injector.
Why choose dermal fillers?
Dermal fillers are a minimally invasive option for patients seeking to enhance or restore certain features.  They are used to diminish or smooth lines and wrinkles, plump or enhance your lips, improve symmetry in facial features, and restore or add volume to sunken contours, such as sunken cheeks or the under-eye area.
What do dermal fillers feel like?
A topical anesthetic is used to ease some of the initial pain from the needle used to introduce the filler into the skin.  There is anesthetic mixed into the filler itself to ease discomfort through the course of injection.  There is a pinch from the needle and then pressure from the substance injected that is temporary.  There will be temporary numbness throughout the face that will last for a few hours after the injection, similar to the dentist office.  Bruising and swelling can occur that can last up to a couple of weeks post injection.  Avoiding alcohol in the days preceding the filler as well as ibuprofen and aspirin type medications as well as unnecessary herbal supplements two weeks prior to filler can be helpful to reduce bruising and swelling.
When will I see results from dermal fillers?
There is an immediate improvement seen.  However, soon after filling is complete, some swelling may occur, which can take up to two weeks to subside.  The amount of swelling varies patient to patient.  Therefore, it can take a couple of weeks to see complete results.
Am I a good candidate for dermal fillers?
Dermal fillers are best suited for healthy, non-smoking adults with realistic goals and expectations for their appearance.  Schedule a consultation to determine if dermal fillers are right for you.
Where is the best place to get dermal fillers in Ashburn?
Our board certified dermatologists are here to help you achieve all of your goals of facial enhancement.  We offer a variety of medical and cosmetic dermatology services, including dermal fillers in Ashburn.  Contact us at 703-996-4000 to schedule a consultation and see if dermal fillers suit your goals!